DON JULIO 70 & SODA COCKTAIL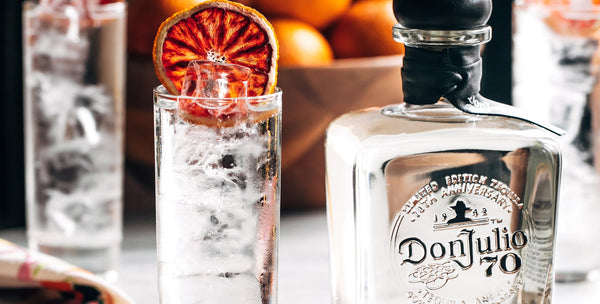 DON JULIO 70 & SODA COCKTAIL
UNEXPECTEDLY COMPLEX
A moment of relaxation and a cold, strong drink is all Dad needs. Luckily Liquor Bar Delivery has everything you need, including the hassle-free cocktail recipes Dad will love! 
The smooth, sippable Don Julio 70 meets bubbly sparkling water.
Ingredients: 
1.5 oz Don Julio 70 Tequila
Sparkling Water
Fresh Slice of Orange
RECIPE:
Pour Don Julio 70 in a highball glass.

Top off with sparkling water.

Garnish with a fresh orange slice.
Sip and share with Dad, Family, and Friends! 
---