Whiskey Smash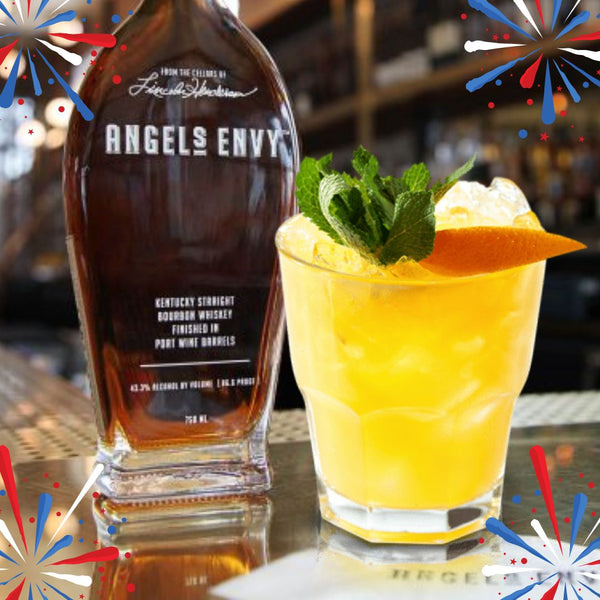 Main Spirit
ANGEL'S ENVY Bourbon Finished in Port Wine Barrels
Flavor
4-ingredient, lemon, mint, muddled
Skill Level: Moderate
Ingredients
2 oz ANGEL'S ENVY Bourbon Finished in Port Wine Barrels
1 oz simple syrup
¼ lemon, cut into 2 or 3 pieces
3 to 4 sprigs of spearmint
Preparation
Tools: mixing glass, muddler. strainer

Glass: rocks glass

Garnish: mint sprig

Thoroughly muddle the mint and lemon in a mixing glass.

Add the Angel's Envy and simple syrup.

Add ice and shake vigorously for 30 seconds.

Strain into the rocks glass filled with crushed ice.

Garnish with the sprig of mint.
---