Wolves Batch 2 Collaboration With Willett Family Estate Rye Whiskey - 750ml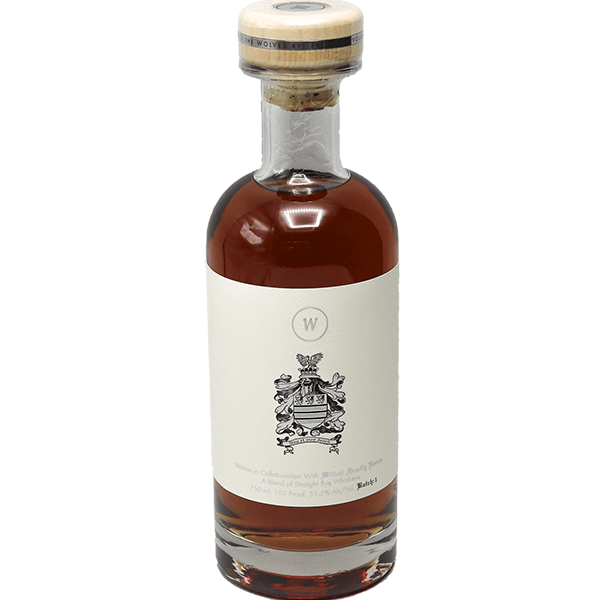 "Volume One of the Rye Project is in collaboration with Willett Family Estate.  The Volume One blend consists of a very low-rye (51%) whiskey aged for 6 years in new American oak, blended with a more aggressive 6 and 7 year Rye (74%) whiskey distilled by the Willett Distillery.  While well-balanced for a unique Rye expression, the majority of the Volume One blend is the renowned Willett 6 and 7 year Rye.  The custom cork top was inspired by the knob of a baseball bat that is a family heirloom of Jon Buscemi.  The textured label was created in partnership with a bespoke wine label producer in Sonoma County."   
Nose: "Oak, vanilla, pepper, dried fruit, butterscotch, copper, floral, spice." 

Palate: "Oak, dried dark fruit, vanilla, butterscotch, angel food cake, oily mouthfeel." 

Finish: "Medium-short, warm vanilla, rising spice."  
Alcohol: 51.5%/103 Proof