Trust Me Gluten Free Vodka - 750ml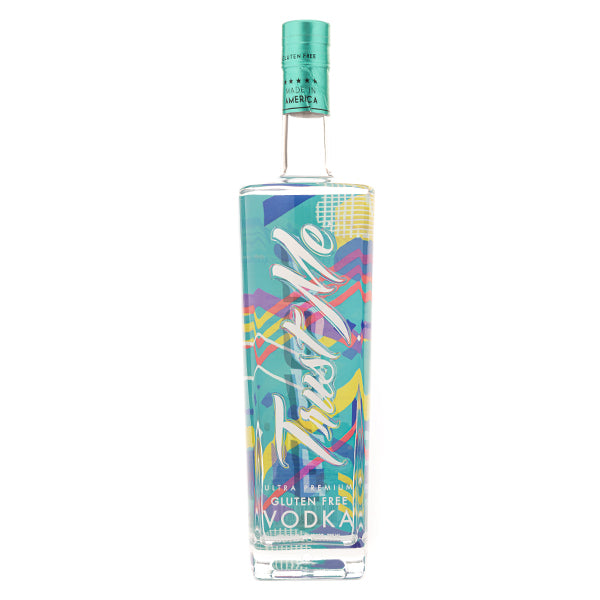 FOR SOME PEOPLE, BEING GLUTEN-FREE IS A LIFESTYLE CHOICE. FOR OTHERS, IT'S ABOUT QUALITY OF LIFE. FOR BOTH, WE MAKE TRUST ME CERTIFIED GLUTEN-FREE VODKA.
MOST VODKA IS MADE FROM GRAINS. OUR CERTIFIED GLUTEN-FREE VODKA IS MADE FROM IDAHO POTATOES. WITH OVER 4000 DIFFERENT TYPES OF POTATOES IN THE WORLD, IT'S A WIDELY HELD BELIEF THAT IDAHO GROWN POTATOES ARE THE BEST. THEY BENEFIT FROM THE RICH SOIL, SUNNY SUMMER CLIMATE, AND PURE WATER FROM THE SNAKE RIVER, WHICH COMES DOWN FROM THE TETON MOUNTAINS.
THAT SAME WATER POOLS IN A DEEP AQUIFER RIGHT UNDER OUR DISTILLERY. IN FACT, WE HANDCRAFT OUR VODKA IN IDAHO, BECAUSE EVERYTHING WE NEED TO MAKE THE PERFECT, ULTRA-PREMIUM, GLUTEN-FREE VODKA IS RIGHT THERE: WIND FOR POWERING THE DISTILLERY, WATER FILTERED IN VOLCANIC ROCK, AND FARM-FRESH INGREDIENTS.