Springbank 10 years old Single Malt Campbeltown - 750ml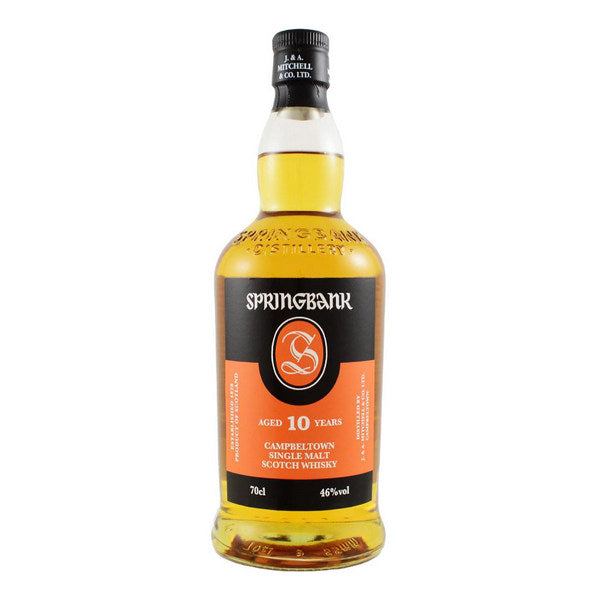 The 10-year-old offers whisky drinkers the perfect introduction to the Springbank range. Matured in a combination of bourbon and sherry casks, it is perfectly balanced from the first sip through to the full, rich finish.
The nose has a wide range of aromas, from citrus fruits to pears and a hint of peat, while the palate shows touches of smoke, vanilla essence, nutmeg, cinnamon and the salty tang characteristic of the distillery. Picked up the top prize in its category at the World Whiskies Awards 2014.