Sam Gold Pyramid Vodka Amberstone - 750ml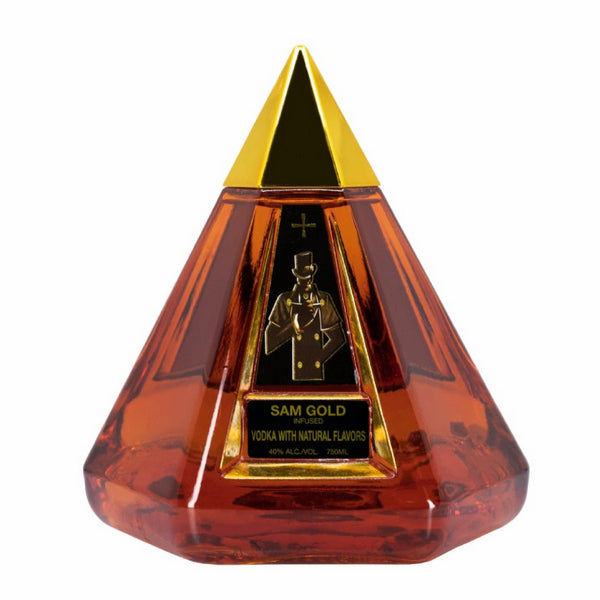 Sam Gold Pyramid Vodka is the highest standards of quality, strong character and perfect taste of true vodka. It combines the best recipes, topical trends and the power of innovation, the desire to experiment with the art to be yourself.
This is the brand that knows its price.
Original Blend vodka is high quality vodka with the soft velvety taste and the pleasant flavor. It means the premium quality and the favorite classic taste.
Stylish and graceful, Sam Gold Pyramid bottle will be the perfect addition to a sophisticated table and an valued and worthy gift for VIPs. The bottle is made of special glass and finished with an exclusive decor.