Rabbit Hole Heigold - 750ml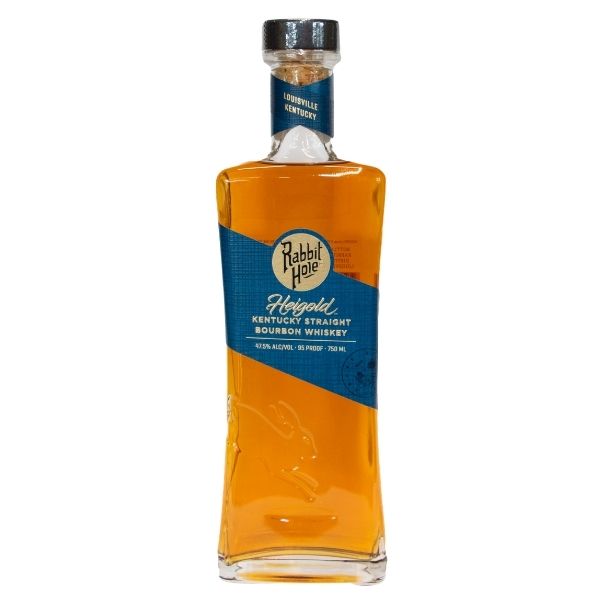 A high rye bourbon with a flavor like no other. Developing our super-premium whiskey takes time. We slowly toast our barrels over a wood-fired flame before charring, a process that takes up to 20 minutes per barrel. Toasting coaxes sugars from deep in the fibers of the wood which mingle with the distillate during the aging process, giving our whiskeys unparalleled complexity and flavor.
Heigold is a Kentucky Straight Bourbon Whiskey made with a high percentage of rye. It lures you in with a beautiful aroma of toasted malt and warm baking spices. On the pallet, Heigold opens with silky butterscotch and hints of bright citrus finishing with a thrilling crescendo of pepper spice. While great near or on the rocks, a high proof of 95 allows Heigold's bold flavors to shine in any cocktail.