Quiereme Mucho Cuishe Mezcal - 750ml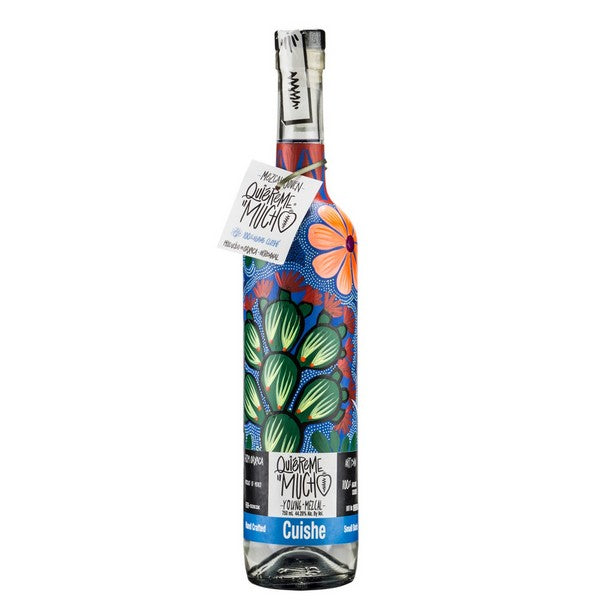 This signature Mezcal is produced at Hacienda Guegorene, located in San Pedro Taviche in Oaxaca, Mexico. The bottles are hand-painted by local artists using ancient techniques to create these magical figures called Alebrijes.* The spirit is produced from 100% organic agave harvest from the 2660 acre hacienda estate. Quiereme Mucho is helping local communities by employing families of artisans to paint each bottle to be a unique piece of art, under a sustainable project that helps them obtain economical growth.
*Please note that each bottle features unique artwork, resulting in variations from the displayed photo. Therefore, the artwork you receive may differ from what is shown.