Pinhook High Proof Bourbon Whiskey - 750ml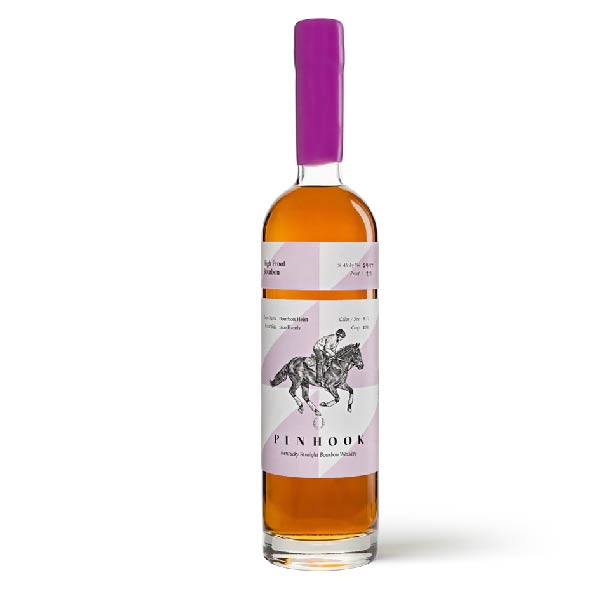 Bottled at cask strength, the 2021 vintage of high proof bourbon offers warm notes of candied peaches, mango, and Ceylon cinnamon. An expansive palate showcases deep notes of baked nectarine, papaya, and dark maple. Each year, Pinhook releases a new vintage of bourbons and ryes.
Every expression is the best representation of our barrels at that moment in time, and dedicated to a promising young thoroughbred. Through a combination of careful barrel selection, blending in small batches, and meticulous proofing, each Pinhook vintage has a personality as unique as the horse on the label.