OLD FITZGERALD 19 YEAR OLD BOURBON WHISKEY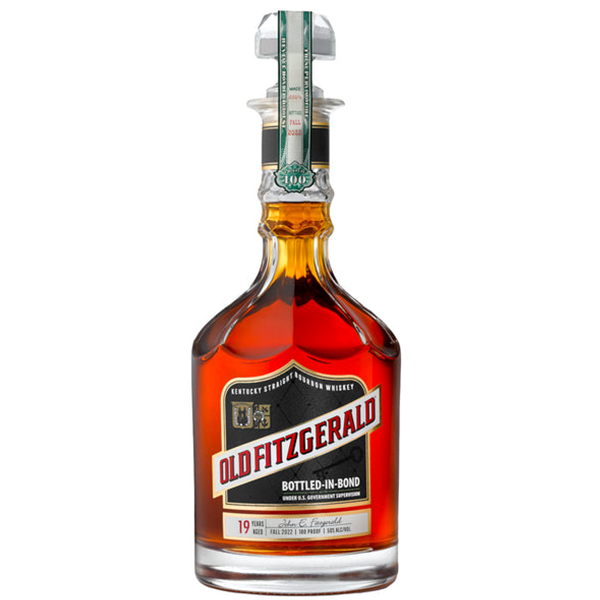 Bottled in an ornate decanter, the fall edition denotes a black label, consistent across all fall releases. As was the case for the past editions, this edition's tax strip, which has always been a signature of transparency on bottled-in-bond products, will disclose when the liquid was produced and bottled. The Old Fitzgerald Bottled-in-Bond fall edition will be available in the 750ml size on an allocated basis. It meets the strict requirements of a bottled-in-bond: the product of a single distillery from a single distilling season, aged a minimum of four years, and bottled at 100 proof or 50% alcohol by volume. 
The Fall 2022 edition of Old Fitzgerald Bottled-in-Bond Kentucky Straight Bourbon Whiskey is the first 19-year-old of the nationally released series and features Bourbon pulled from across three floors of rickhouse F and one floor of rickhouse X at Heaven Hill Distillery's main campus. As a leader of the Bottled-in-Bond category, Heaven Hill is proud to offer a premium product within this special class that showcases the authenticity and quality of the American Whiskey portfolio.