Mossburn Island Blended Whisky - 750ml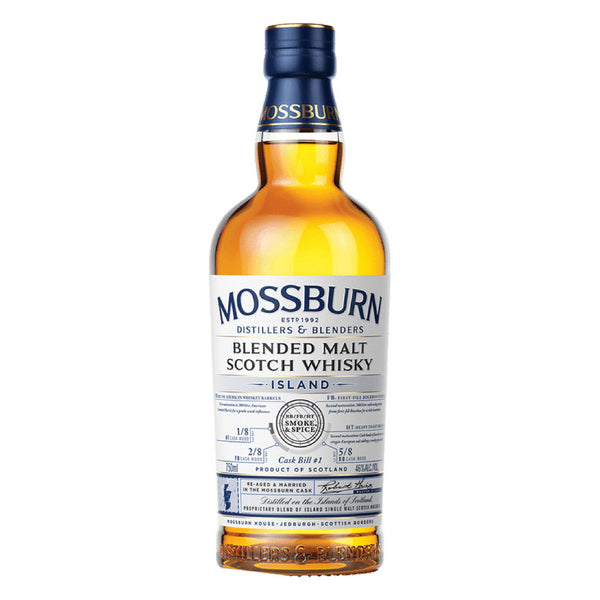 The Mossburn Signature Casks range of whiskies showcase the typical characters of Scotland's regional malts. They are classic expressions of their provenance, with further influence from signature casks designed specifically to enhance the characteristics one looks for in each of these exemplary malts. For coastal malts, the casks used were first-fill ex-Bourbon barrels with toasted virgin European heads, to provide additional smoky spice.

Nose is fresh and full of esters, green apple, Ledaiggian smoke, vanilla, and slightly buttery. Palate starts soft and light before the spice and smoke build and show black pepper, oily malt, and more green apple, with a dash of Talisker brine. Dry oak and fresh smoke on the long finish.