Maker's Mark 46 French Oaked- 750ml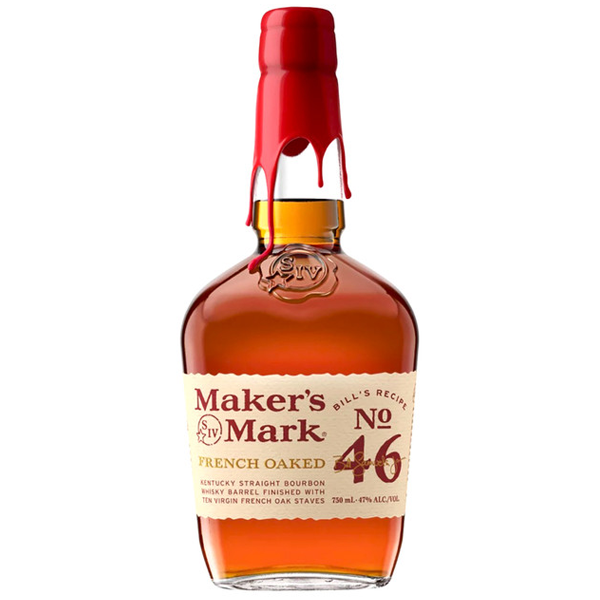 Smith and Boswell's have masterfully created Maker's 46, an extension and finishing of original Marker's Mark, it is aged just a little longer, meticulously and inventively finished, during a process as complex as the flavors introduced.
Makers Mark, an exquisite bourbon, is created using soft red winter wheat grain and calcium rich water from the on site spring fed lake. It is fermented in rare, literally irreplaceable cypress fermentation tanks (some planks are over 200 years old). It is double distilled in beautiful copper stills, before being aged in barrels charred for just 40 seconds. This carefully timed charring opens the pores of the wood allowing it to work its magic on the liquid inside. As it ages, each 500 gallon handmade oak barrel is rolled by hand in temperature controlled warehouses that ensure every drop produced is the same exacting quality. It is bottled only when absolutely perfect.