Macallan Fine Oak Scotch 15 Year - 750ml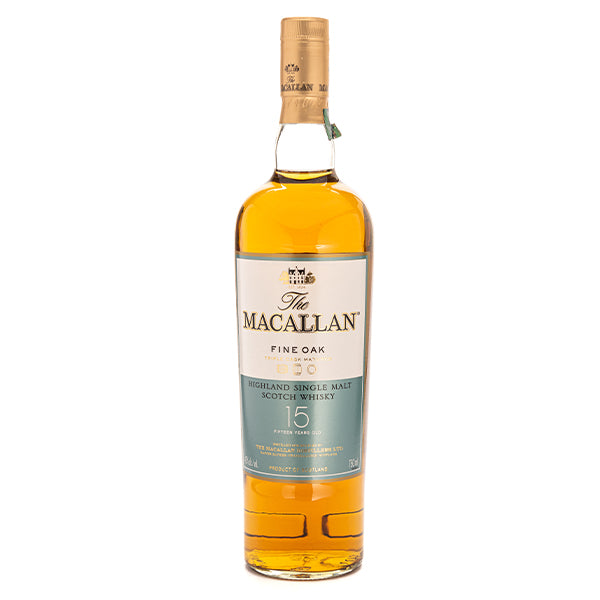 The Macallan Fine Oak 15 Years Old forms part of the Fine Oak range and is matured for a minimum of fifteen years in three exceptional oak cask types. This complex combination of casks delivers a rich flavor profile with notes of chocolate, dried fruits and cinnamon.
A rich straw whisky encasing notes of cinnamon, rich chocolate and dried fruits.