Macallan Estate - 750ml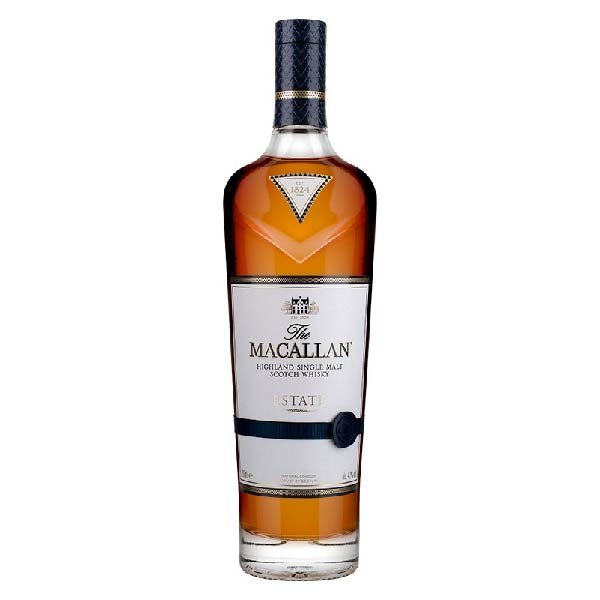 Made using barley grown on Macallan's Speyside estate, distilled once a year in a single week, this single malt has been matured exclusively in sherry seasoned oak butts and hogsheads. Warm, comforting aromas of cinnamon, dried fruits, sweet lemons and caramel fill the nose, and the palate initially offers notes of warm spice, dry oak and fresh figs. Sweet orange and dried fruit flavours develop slowly, alongside delicate citrus and sweet toffee.
Macallan Estate is presented in a striking box inspired by the landscape of Speyside. Featuring an inlay of hand-cut slate, this unique box reflects the sense of place found in the whisky.