Larsen Aqua Ignis Cognac - 750ml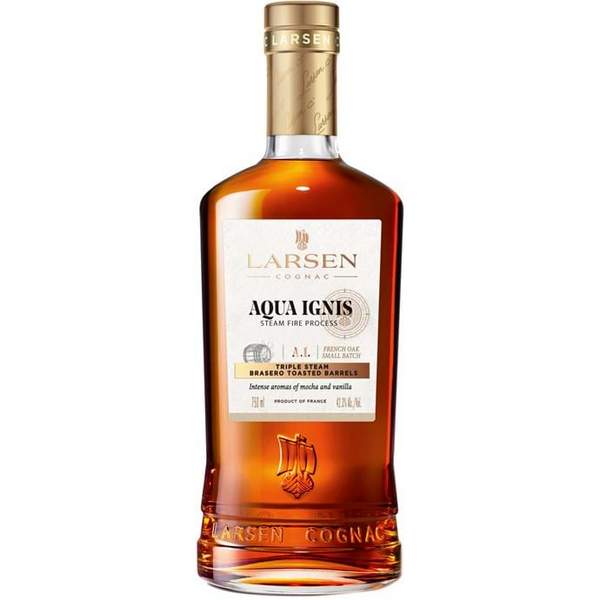 Aqua Ignis barrels are French oak barrels with a capacity of 225 liters instead of 350 liters. Each cask is dunked into hot water then toasted over hot fire in brasero heat. This process is repeated three times. The immersion in water "prevents the barrel from burning and keeps out undesired smoky notes and transfers the tannins of the oak into a deep vanilla and mocha aromas," the company reports.
Aqua Ignis Cognac contains eaux-de-vie from the Fins Bois and Bons Bois vineyards. These eaux-de-vie go through a two-step aging process. First, they are aged in traditional oak barrels. Once extracted, they are blended and taken into the thrice-dipped barrels.
Aqua Ignis Cognac is a young and vibrant cognac with velvety amber appearance and notes of mocha and vanilla, the company reports, plus toasted bread, mocha and brioche.
gnac.