James Buchanan's Special Reserve Scotch 18 Year - 750ml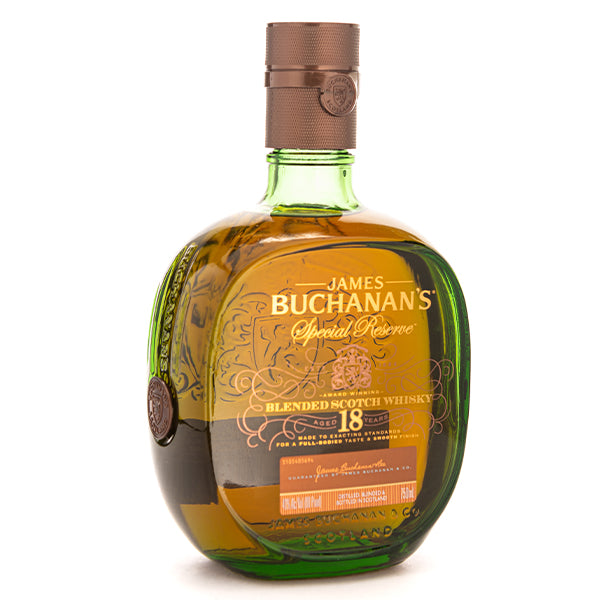 Is a blend of grain whiskies and single malts aged for at least 18 years in oak barrels that used to hold sherry. With a silky and delicate liquid, Buchanan's 18 Special Reserve is a distinctive rich and well-rounded whisky with flavors of citrus, nuts, honey and oak.
Buchanan's 18 Year Old Special Reserve's is an icon of excellence among Scotch connoisseurs.