Hunter Laing & Co. The Kinship Highland Park Cask Strength Single Malt Scotch Whisky (700ml)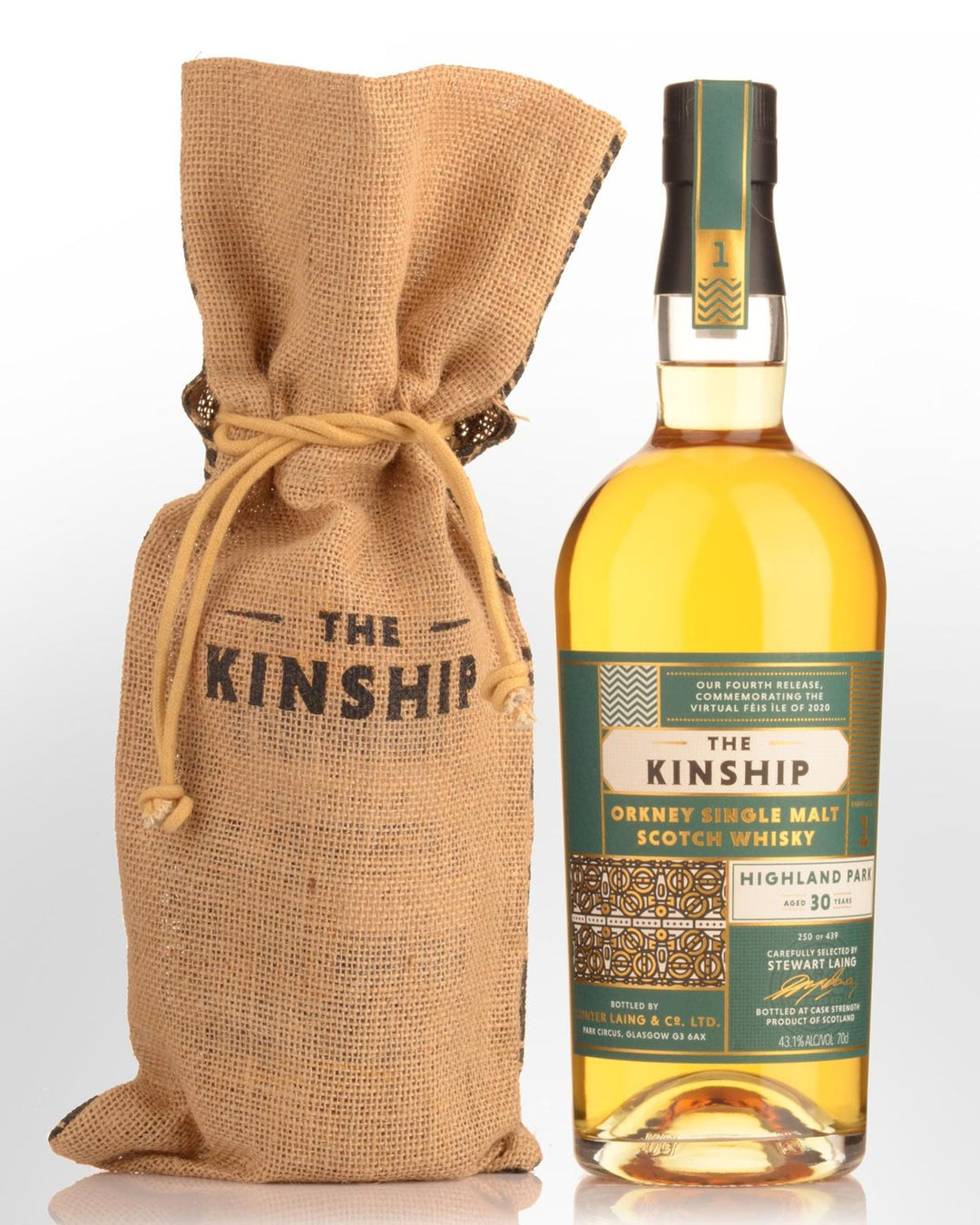 The latest Kinship range from Hunter Laing is sure to be on more than a few shortlists for the most desirable whiskies of 2020. The collection marks the fourth release of this renowned range of Islay and Island single malt whiskies. This year, Hunter Laing are commemorating the 2020 Fèis Ìle whisky festival (which was celebrated online due to the COVID-19 pandemic). Six impressively aged malts have made the grade including a 1990 Highland Park, a 1992 Ardbeg, a 1989 Bowmore, a 1990 Bunnahabhain, a 1990 Caol Ila and a 1990 Laphroaig. All come packaged in understated Kinship burlap satchels, as pictured.
Number one in the collection is the 30-year-old Highland Park, distilled in 1990 and bottled in 2020 at a cask strength of 43.1%. 439 bottles are on offer. At the time of writing, we have one only.