Martell Blue Swift Cognac - 750ml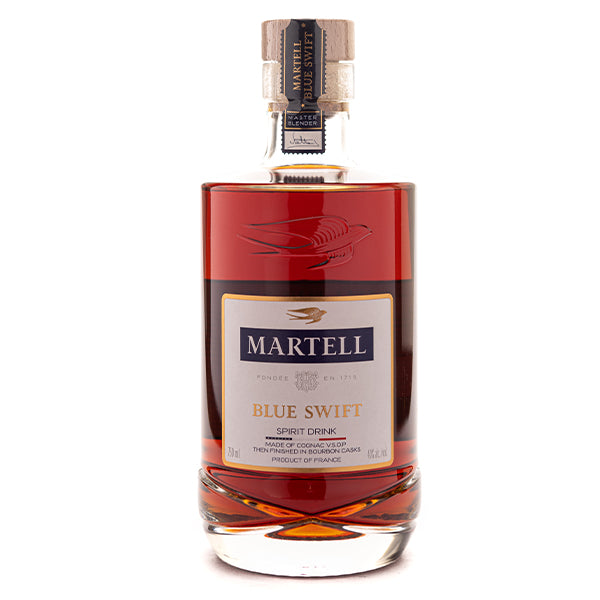 In 1783, Martell was the first Maison to ship cognac to the United States. Today, Martell celebrates this history with another first: Martell Blue Swift, the first-ever spirit drink made of cognac VSOP and finished in bourbon casks.
Through Martell's signature distillation process, the eaux-de-vie absorbs the rich aromatic tones of the bourbon cask. The result is Martell's hallmark style – delicate notes of candied fruit and plum – complemented by the subtle sweetness of vanilla and toasted oak from the casks. Exceptionally smooth, with a rounded taste and unique character.