Glenmorangie - Single Malt Scotch 1996 - 750ml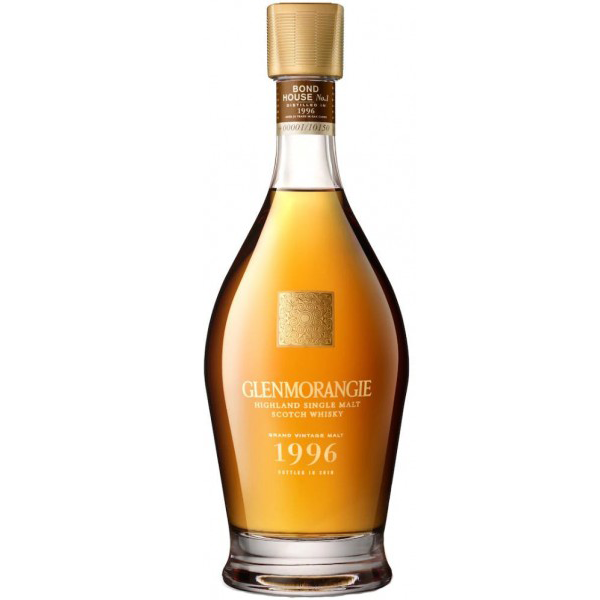 The exclusive vintages of our Bond House No. 1 Collection are all shaped by their own unique stories. Each distilled in a single year, they are captured at their peak by our skillful whisky creators, and shared at their remarkable best.
The Collection's sixth release, Glenmorangie Grand Vintage Malt 1996, is luxurious and creamy.  Long aged in a handful of our first custom-designed casks, this quintessential Glenmorangie honours our pioneering quest to find the perfect casks for our whisky.
On our search for those casks, we journeyed to the northern slopes of Missouri's Ozark Mountains. There, we found slow-growth American white oaks with a particularly porous structure. Inviting greater synergy between wood and spirit, they would magnify Glenmorangie's creamy character.
Aged entirely in first-fill casks, Glenmorangie Grand Vintage Malt 1996 showcases a supreme creaminess from the wood, entwined with a deep concentration of the spirit's fruity, floral influences
Marvellously rounded over 23 years, this is our luxurious tribute to the pursuit of perfection