Glenmorangie Signet Scotch - 750ml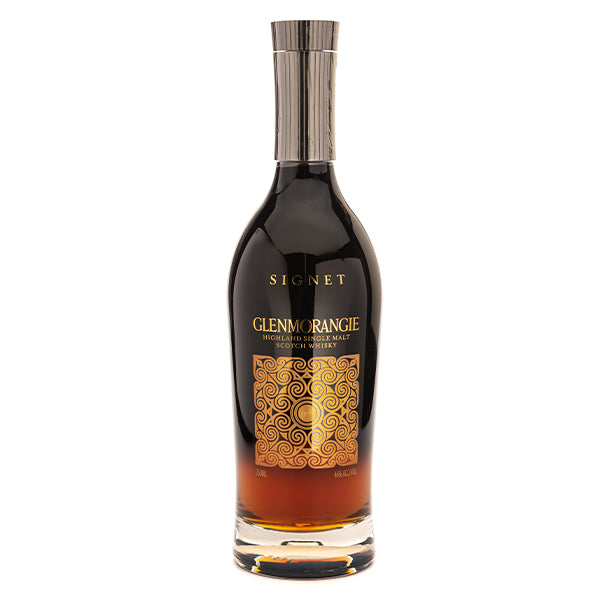 A fusion of unique and rare elements, and clouded in secrecy, Signet is the culmination of a lifetime's experience. A blend of our oldest whisky and spirit matured in a selection of the world's finest casks, this undoubtedly is the richest whisky in our range.
Of course, whilst the exact secrets of its production are known only to our whisky creators, we can tell you that Signet's melting sweetness and explosive spiciness is, at least in part, caused by our unique roasted 'chocolate' barley malt and the 'designer casks' made bespoke for Glenmorangie from American white oak.