Glenmorangie Allta Private Edition No. 10 - 750ml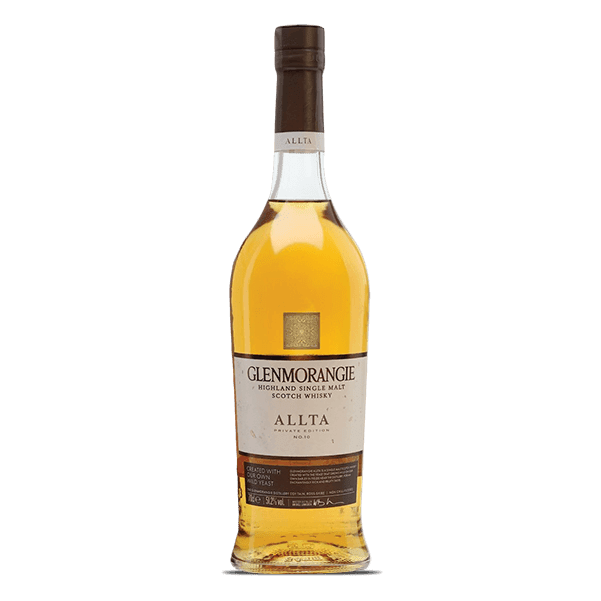 Glenmorangie Allta is a limited-edition single malt released to mark the 10th anniversary of Glenmorangie's Private Edition series. The yeasty, biscuit-y nose gives way to an archetypal Glenmorangie palate rich with floral flavours and zesty citrus, augmented by notes of freshly-baked bread, a light menthol freshness and a long, earthy finish.
Allta, which means 'wild' in Scots Gaelic, is made using a previously-undiscovered strain of local yeast growing on the barley near the Glenmorangie distillery. This yeast has been used to ferment the barley on which it grew before distillation, lending the spirit not only a distinctive flavour, but an undeniable sense of place.