Glenfiddich 40 Years Old Single Malt Scotch Whisky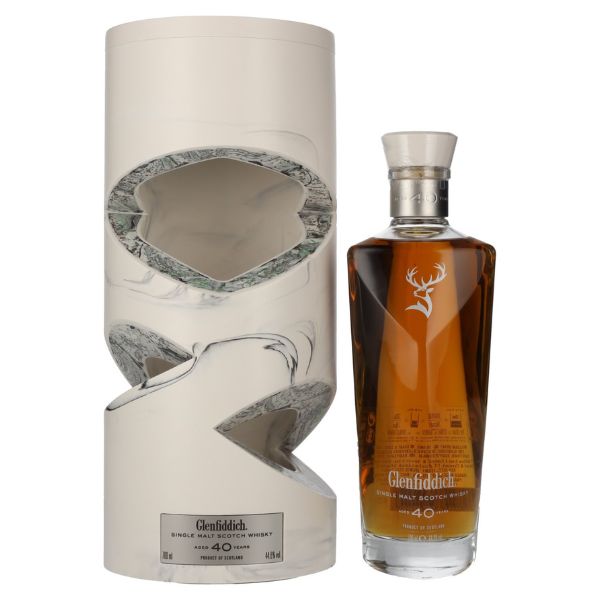 For 20 years, William Grant had the dream of making "the best whiskey in the valley."
With the help of his family, he finally made his dream come true in the summer of 1886.
Glenfiddich is Gaelic and means "valley of the stags".

Glenfiddich Time Series consists of a total of three exceptional single malt whiskies. These exquisite whiskies matured over decades and have thus gained a wealth of flavors.
Glenfiddich 40 Time Series No. 18 was produced using the Remnant Vatting process, in which the remains of the previous batch are reused and blended with the casks. Glenfiddich is the only distillery that uses this process to produce excellent whiskies.
The whisky itself is presented through a bold and idiosyncratic depiction of a geological metamorphosis. The included decanter is in a container and closure made of jesmonite - making each piece unique.

Limited to 850 bottles.