Jack Daniels Limited Eric Church Single Barrel Select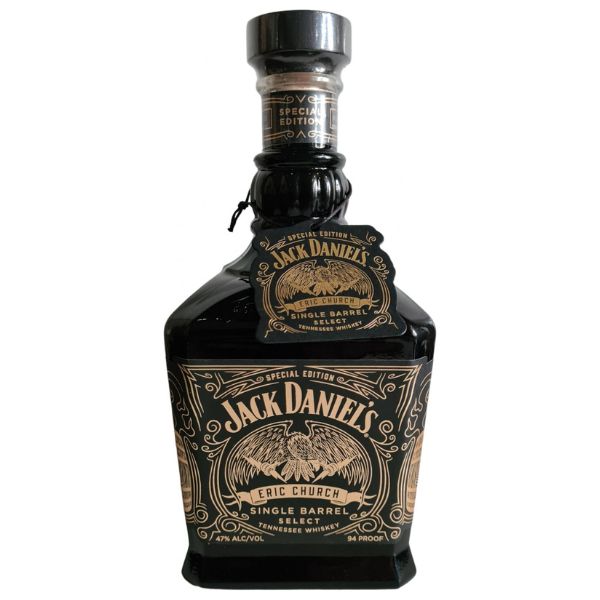 All the right notes.
Eric Church's Single Barrel Select edition is hand-selected by Master Distiller Jeff Arnett for a one-of-a-kind whiskey based on Eric's taste. With muted notes of vanilla and caramel with lingering toasted oak on the finish, it's not one to be missed.
We've been in his songs. We've been on his tour bus. Eric Church and Jack go way back. This special edition of Jack Daniel's Single Barrel is hand-selected to pay tribute to this lasting friendship. Pour yourself a glass and enjoy the show. 
Have it Eric's way.