Don Julio 1942"Congratulations" Special Edition Gift Box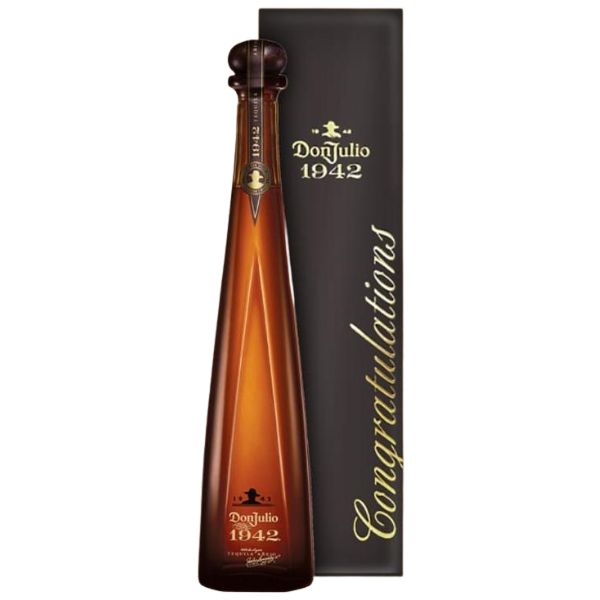 Toast to life's big wins with the perfect mix of luxury and achievement, thanks to the Don Julio 1942 Tequila "Congratulations" Gift Sleeve. Whether it's a graduation, a job promotion, or any major milestone, this tequila's top-notch quality and exclusive presentation capture the essence of success, making it an awesome gift to honor someone's accomplishments.
Found in swanky cocktail bars, cool restaurants, and happening nightclubs all over the world, Don Julio 1942® Tequila is the go-to choice for folks who really know their tequila. Made in small batches and aged for at least two and a half years, it's a labor of love that pays tribute to the year Don Julio González started his tequila-making journey.
ey.