Cosa Salvaje Anejo 750ml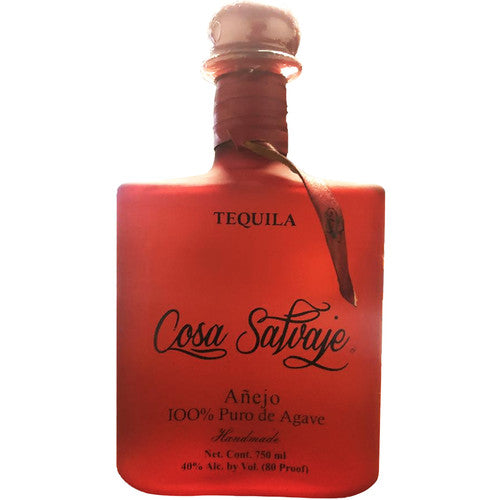 This tequila is simply the best. Cosa Salvaje Añejo is so smooth, inviting, and flavorful. A 100% pure agave for people who want to experience a difference with a premium sipping tequila.
A dark amber color with a mixture of generous aromas, such as honey, cinnamon, caramel, vanilla, and nutmeg.
The smooth entry of the tequila lingers on the palette, ending with a finish of vanilla, red plums, and more cinnamon. Fermented in stainless steel tanks
Bottle Size: 750mL
ABV: 40%