Blood Oath Pact No. 9 Kentucky Straight Bourbon Whiskey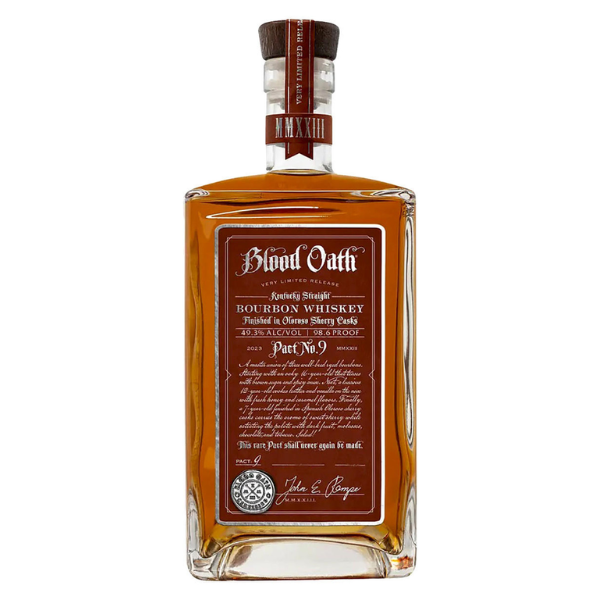 Luxco's Blood Oath series broke through the bourbon scene with a bang releasing their first blended Kentucky straight bourbon expression in 2015. 
Blood Oath Pact No. 9 is a combination of a 16-year ryed bourbon, a 12-year ryed bourbon, and a 7 year ryed bourbon finished in Oloroso Sherry casks from the Sherry Triangle region in southwest Spain.