Chivas Regal Ultis 1999 Victory Edition 20 Year Old Blended Scotch - 750ml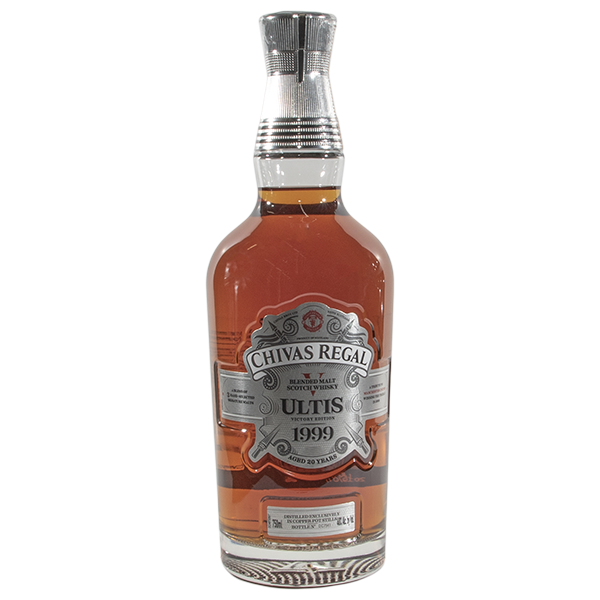 The Chivas Regal Ultis 1999 Victory Edition unites three single malts, each outstanding in its own right but bringing a wealth of flavour when combined. All distilled in the same year as Manchester United's victory, Strathisla Single Malt has been matured in traditional oak, Longmorn Single Malt in American Oak and Braeval Single Malt in Sherry Butts to add additional layers and depth of flavour.
Three precious and treasured single malts result in a commanding whisky characterized by a rich golden hue, a powerful aroma and a complex taste. The creamy vanilla notes from Traditional Oak Casks are complemented by a hint of nutty oak and rich spice from American Casks and European Sherry Butts respectively.