Catoctin Creek Ragnarok Rye Whiskey Collaboration with GWAR Batch 2022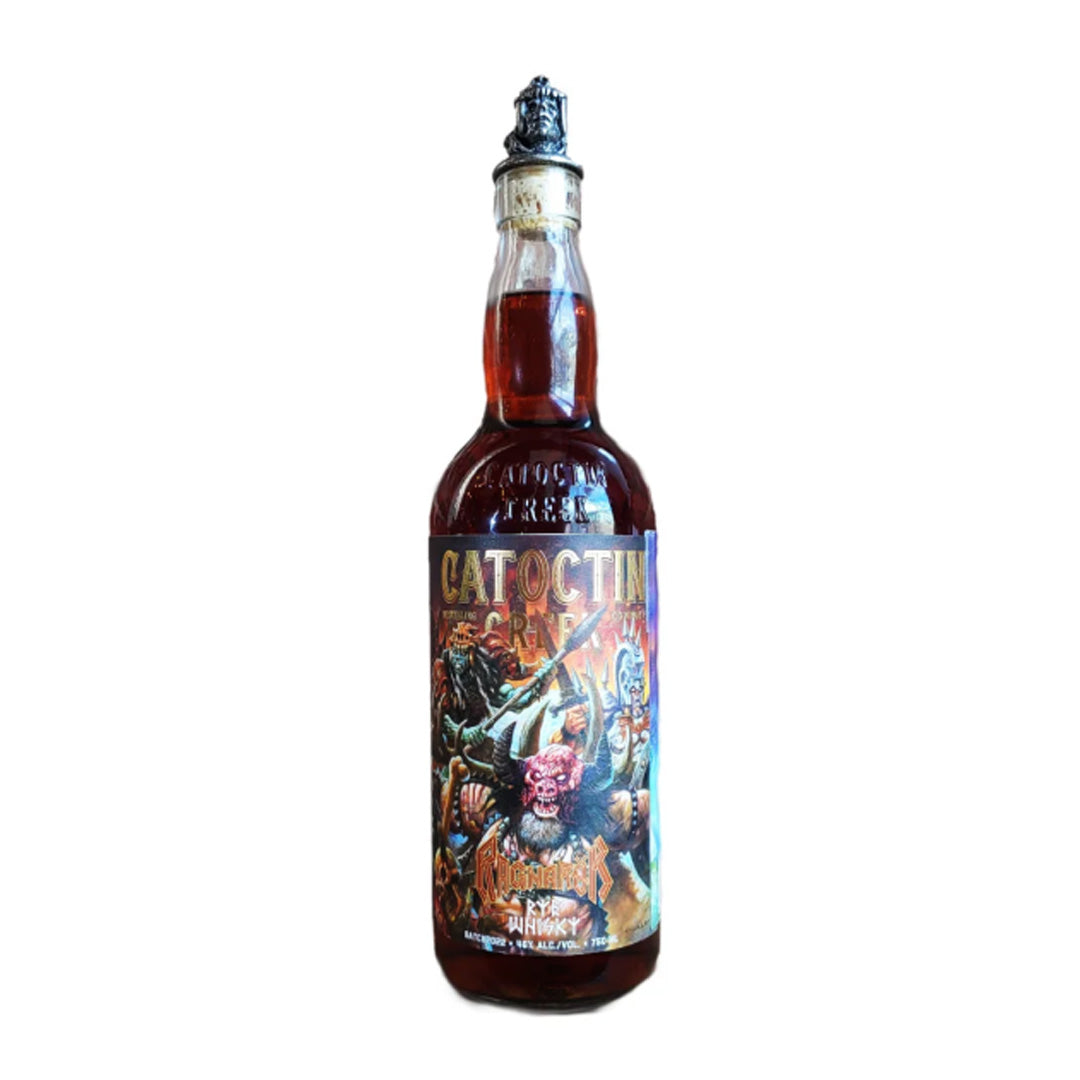 The mad scientists at Catoctin Creek conducted experiments on aging the blood of GWAR in barrels made from the different types of wood scorched by the comet's blast. They used the rarest of grains and watered their mash bill with the melted Antarctic ice to create a 92 strength rye whisky, pot stilled and then aged in charred new white oak. Members of GWAR then hurled the whiskey barrels into the orbit of the moon, causing contraction to take place as the barrels spun under the influence of the deathly coldness of space and the life-giving heat of the sun. Thiend result was Ragnarök Rye, an exquisite beverage graced with notes of cherrywood and sugar maple to produce subtle flavors unheard of in a traditional rye whisky.

Note: Bottles will be selected at random. We will not be able to send specific bottle topper.