Burnside West End Blend - 750ml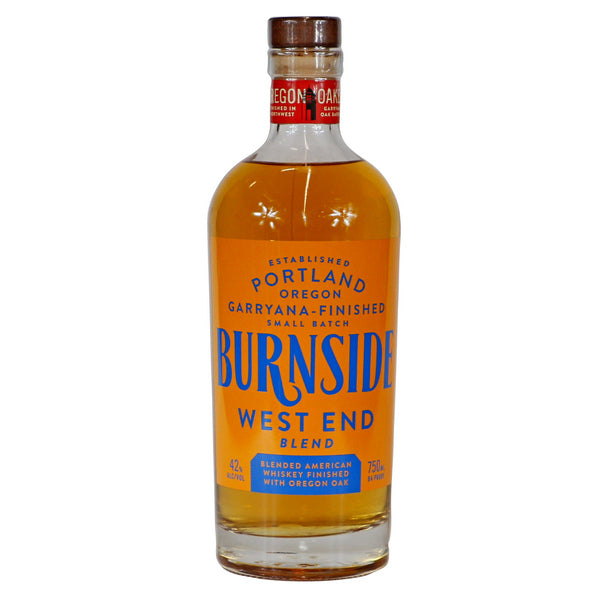 Classic American Style Whiskey, Oregon-oaked in light and medium toasted barrels for tannins that play well with its sweet corn notes. Shareable spirit, light and vibrant, easy to mix or sip.
Burnside West End Blend is a meticulous blend of American whiskies ranging in age and mash bills with a kiss of Oregon Oak to make a vibrant, earthy sipper at an accessible proof and price.
Full bodied and low octane. Caramel corn, bread and coconut mingle nicely with a gentle touch of toasted oak.