Blanton's Red Edition Bourbon - 750ml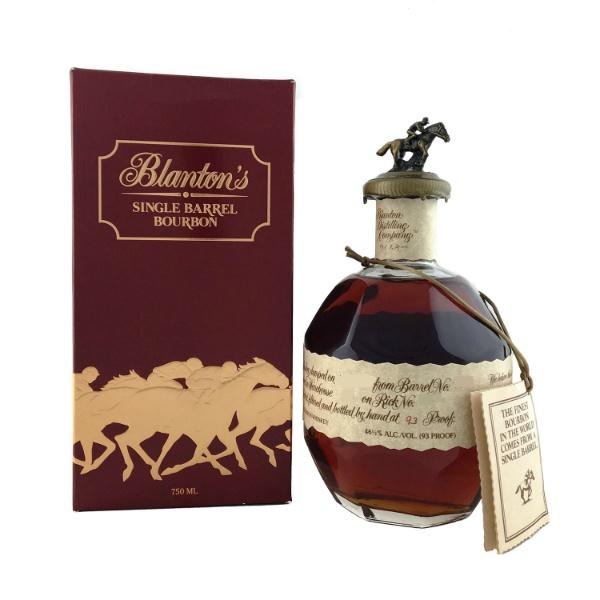 This is a variant of Blanton's (sometimes called "Blanton's Red") that is released for the Japanese market. Most Blanton's, including Blanton's Single Barrel, Gold and Straight From The Barrel are around six years old. This Blanton's, along with Blanton's Black, is around eight years old.
Color: Quite translucent. Seems heavily filtered.
Nose: Sweet with notes of maraschino cherries, vanilla, plum, orange peel, and mild oak.
Palate: Balanced with notes of leather, orange crush, black tea, red hots, and tannic oak.
Finish: Long finish with notes of gumballs, cherries, and mild hazelnut.
Blanton's Wax Seal Design is sensitive to heat. There is a possibility of wax damage during transit, which is not covered by Liquor Bar Delivery Shipping Protection. The box is not included.