Beau Joie Brut - Marchesa Couture Collectors Bottle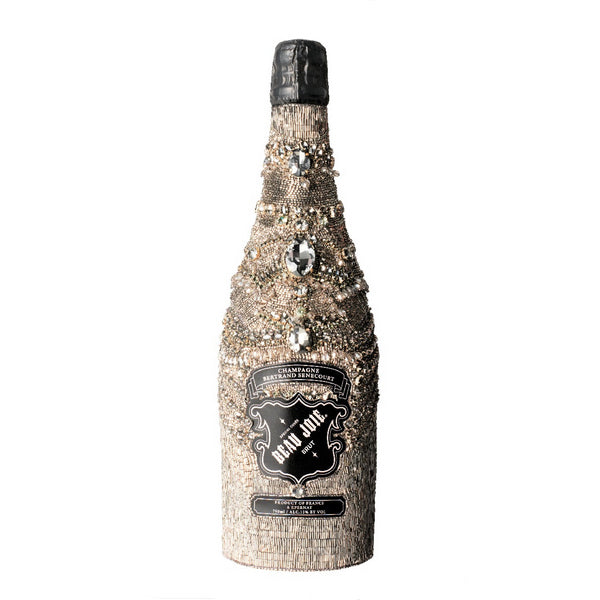 EXTRAORDINARY is the only way to describe the first bottle in the partnership series between the fashion house MARCHESA and CHAMPAGNE BEAU JOIE. This bespoke, hand-beaded bottle adorned with over 10,000 beads and jewels, is a true work of art. MARCHESA Creative Director and Co-Founder Georgina Chapman went back in the archives of their past collections as inspiration for these amazing bottles. Only 1,000 signed and numbered bottles will ever be produced.
Not only beautiful on the outside, these 2008 BEAU JOIE Champagne Brut natural cuvees are made with no sugar added. A 60% Pinot Noir- 40% Chardonnay blend. Light, crisp and clean to the finish to enjoy when celebrating special moments. Makes the perfect gift or accessory for your home. Each bottle is made to order and will be shipped as they are crafted.