Armenian Sword Napoleon XO - 750ml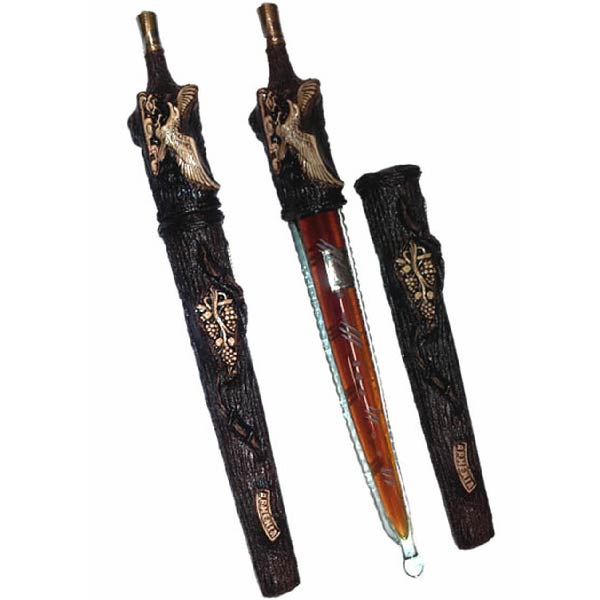 Brandy XO is a beautiful and historic spirit made through the distillation of wine. Our brandy is produced and distilled in Languedoc, France - Handcrafted in small batches and blended from venerable eaux-de-vie vineyards and aged in French oak. Each bottle of our XO Brandy is hand made by our partners at a bottle art manufacturing company in Ukraine. A scabbard is a sheath for holding a sword, knife, or other large blade. ... Scabbards have been made of many materials over the millennia, including leather, wood, and metals such as brass or steel.
Our sword and scabbard shows an elegant and realistic design while still being functional and delicious. Amazing flavors and shape of the bottle and liquid amaze you of the complexity and design. Enjoy the sword and scabbard today!