Ardbeg Traigh Bhan Single Malt Whiskey - 750ml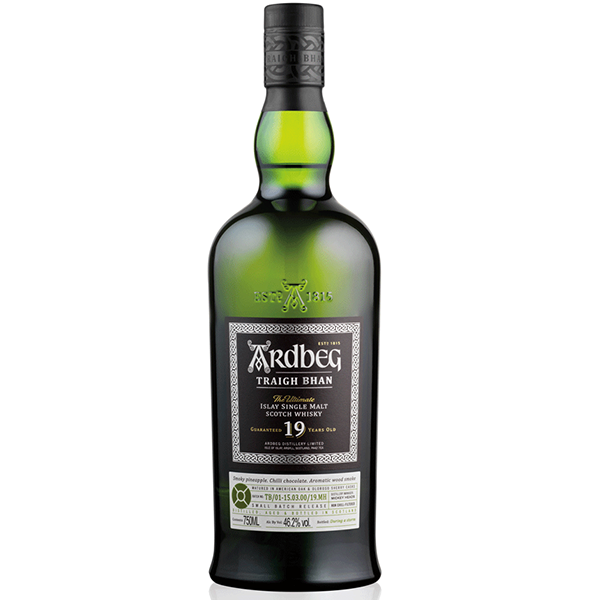 WHY:

 

Whereas old school Scotch drinkers cut their teeth on Johnnie Black and Lagavulin 16, around 2007 a younger generation began gravitating to Ardbeg instead with its big, brash flavors of smoke, salt, iodine, peat, and citrus. The Ardbeg 19 year Traigh Bhan is the first age statement release from Ardbeg in a decade, bringing 19 years of cask maturation and richness to a whisky often known for its youthful exuberance. 
HOW: Ardbeg's lighter body and profound salinity are what separate it from its neighbors on Islay, and are the result of a purifier that hangs under the lyne arm on its stills. Helping to separate out the lighter alcohol molecules from the heavier ones. The result is a refined and delicate texture, but still with plenty of concentration.
WHAT: Ardbeg was purchased in 1997 by the Glenmorangie Company and LVMH, who subsequently revamped the distillery and released a number of high proof expressions that showcased a more flavorful and explosive style of Islay whisky. Under the stewardship of Dr. Bill Lumsden, the distillery became the darling of both critics and consumers, capturing multiple "Best Whisky in the World" awards and topping the annual best-of lists year after year.