ANTINORI Marchese Antinori Riserva Chianti Classico DOCG '18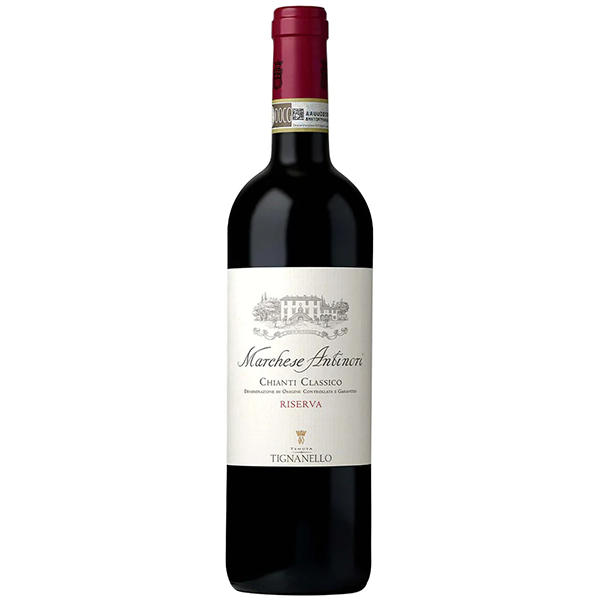 Marchese Antinori is ruby red in color. On the nose are intense notes of cherry, violet, lavender, slight sensations of iron typical of Sangiovese, and additionally, spicy notes of tobacco and leather. Its bouquet is completed by delicate hints of vanilla and cocoa powder. Its palate is mouth-filling, generous, and lively with excellent compact tannins that give it a lengthy persistent finish. Exceptional aftertaste characterized by red fruit and licorice.
Note: The vintage year for this product may differ from the one in the photo. The sold product is always of equal or higher value.