ANTINORI Guado al Tasso (Cab Sauv/Merlot/Cab Franc) '17 (wood case)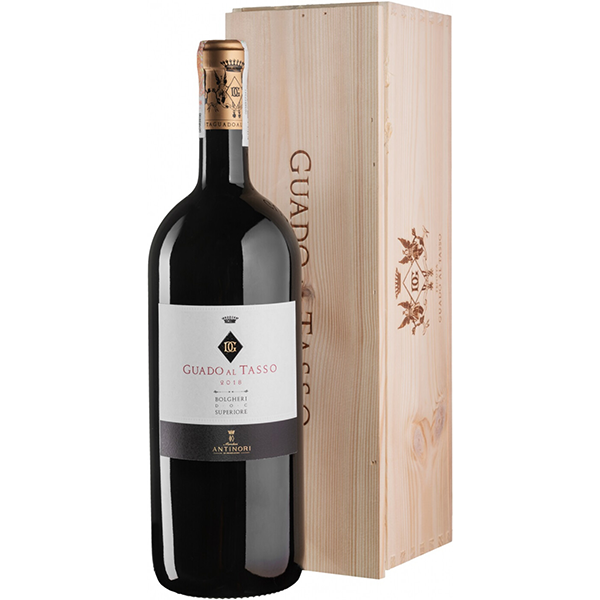 The Guado al Tasso estate is located in the small but prestigious Bolgheri DOC, on the coast of upper Maremma, about one hundred kilometers southwest from Florence. This appellation has a relatively recent history, DOC Bolgheri was approved in 1995 and since then it has become an internationally recognized reference point for the Italian and international winemaking arena.
Note: The vintage year for this product may differ from the one in the photo. The sold product is always of equal or higher value.