ANCNOC Rascan Highlands Single Malt Whisky-92 pf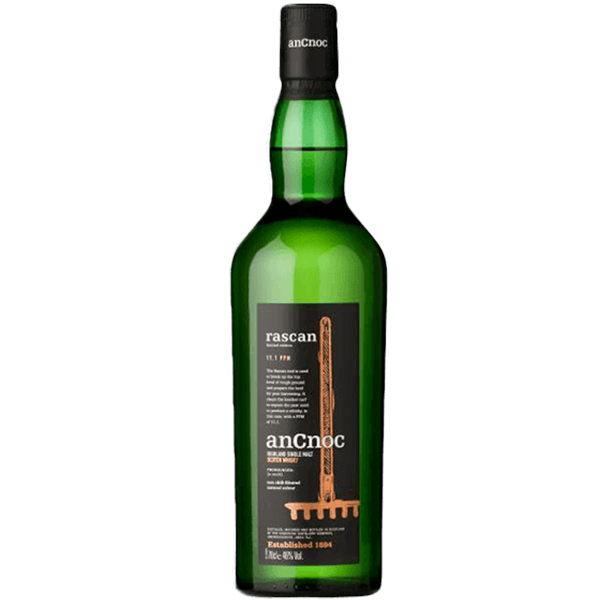 Everything lovely about anCnoc single malt with a delicate, savory puff of smoke.
John Morrison found a patch of land rich with barley, 
Highland spring water
, and 
shallow bogs of dry peat.

 
He smartly grasped the opportunity and bought the Knock Estate from the Duke of Fife, giving birth to the Knockdhu distillery 1894. With time the methods of production have changed, but their dedication to quality has not. Today they produce a wide range of single malts of various styles, ages, and special editions.