ANCHOR Christmas Spirit White Whiskey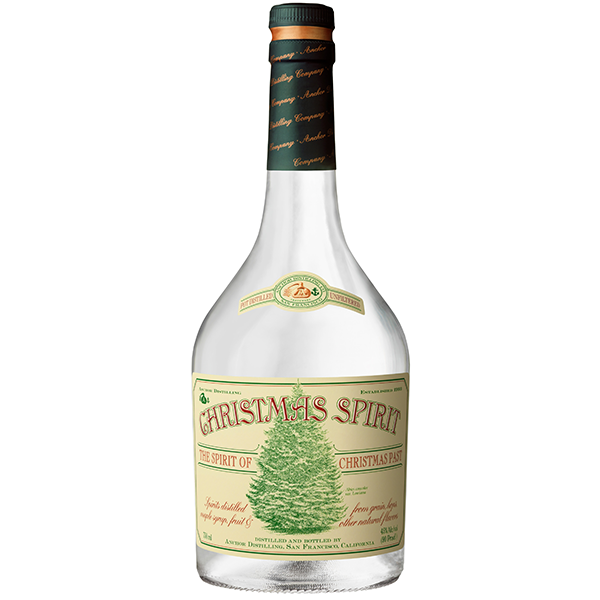 Last year San Francisco's Anchor Distilling released a limited-edition, Christmas-focused white whiskey called White Christmas. This year it's back, (cleverly) renamed Christmas Spirit.
As with White Christmas, this year Anchor has double distilled last year's 2013 Christmas Ale and turned into into an unaged whiskey. The ale is different every year, so the whiskey should follow suit, no?
The 2014 Christmas Spirit is more clearly a white whiskey than the almost gin-like 2013 White Christmas. The nose offers popcorn notes, cream of wheat cereal, and cedar tree bark. On the palate, a few piney notes emerge — hints of gin, like last year — but these are overwhelmed by a more indistinct wood character, notes of raisins, cinnamon bark, and touches of leather and tobacco leaf. The finish is racy, hot and spicy, with more cinnamon and evergreen notes counterbalancing the malty roasted grain character.
All in all this is a different expression of white dog than 2013's rendition, but a slightly more cohesive bottling, one which showcases more of the whiskey/beer underpinnings as well as the seasonal character of the spirit. Ho ho ho.