AMARULA Vanilla Spice Cream Liqueur-31 pf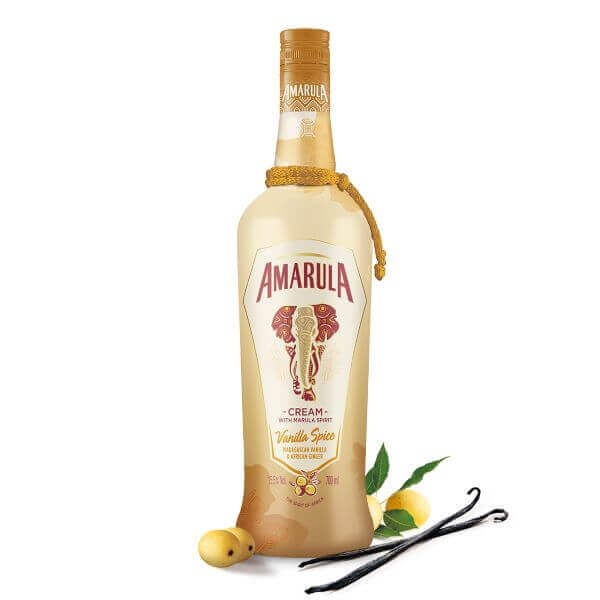 Amarula Vanilla Spice is a flavoured cream liqueur that won World's Best Cream Liqueur at the 2020 World Liqueur Awards.
Made from Madagascan vanilla extract; a bold kick of Nigerian ginger; and the rich, sun-ripened marula fruit. We've added other warm, sweet spice notes for a smooth, flavourful sip.