Airem Vodka (750 ml)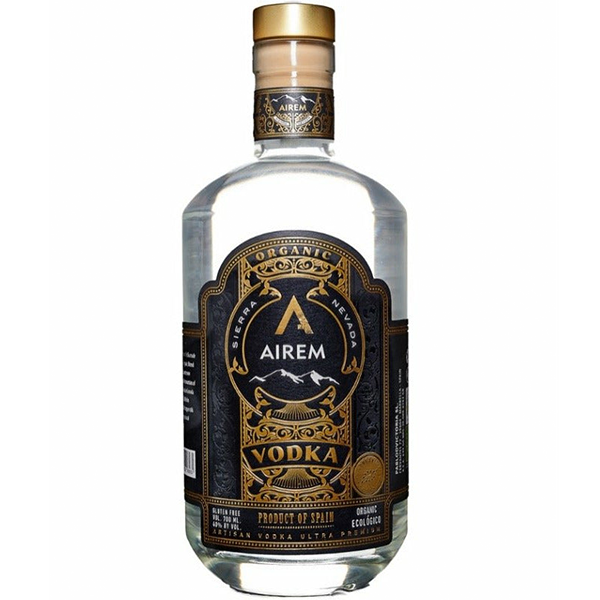 Crafted with the purest melted snow waters from the mountains of Sierra Nevada in Spain. Distilled in handcrafted cooper stills using only certified organic ingredients.
Wine Enthusiast 94 Points
Blue Lifestyle Double Gold Winner
Certified USDA/ EU Organic, Kosher and Gluten Free
100% Organic Grain
Nose:Very aromatic with vanilla scent and a touch of floral and citrus.
Palate:Silky mouthfeel, extraordinary purity with a subtle spicy nuance.
Finish:Soft floral notes with amazing balance.