AIREM Single Malt Whiskey Matured in Pedro Ximenez Cask 14yr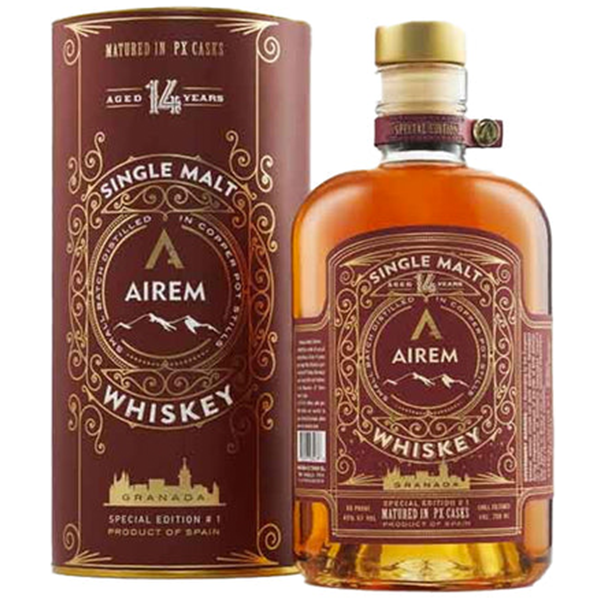 This is the first in a series of annual limited releases of our 14 Years Single Malt Whiskey aged in PX casks.
We produce a small batch with limited number of bottles chill filtered, using purest snow waters from the mountains of Sierra Nevada (Granada) Spain. Distilled in copper pot stills.
750ml
86 Proof
43% VOL