Acumen Rose Mountainside Napa Valley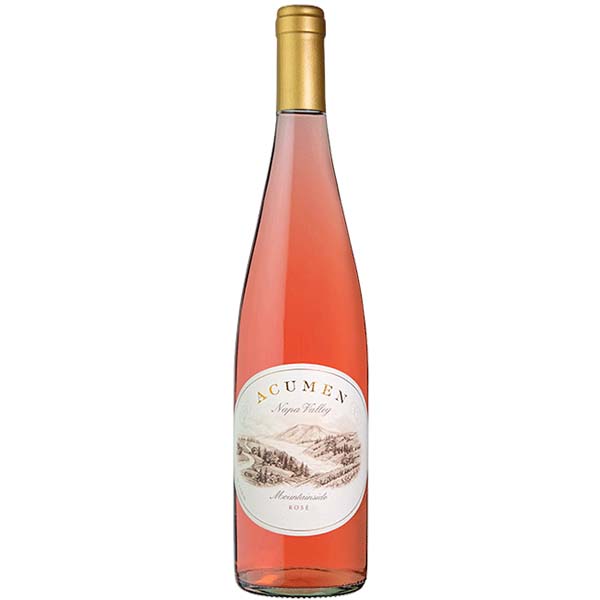 Tasting Notes
From its captivating golden-hued pink color to its enticing aromas of sweet strawberry, crisp red apple, pomegranate, blood orange, and rose petals, this is a beautifully vivacious rosé. Bright and energetic on the palate, it gracefully expresses the more delicate aspects of our estate-grown Merlot, with lively layers of wild strawberry, cherry, and flowers that linger throughout a lush, focused finish.
Located in the famed eastern mountains of Napa Valley, our Attelas Vineyard was first planted in 1992 and was the original 'home vineyard' of legendary winegrower Dr. Jan Krupp. Attelas is situated at approximately 1,300 feet and features 32 acres of vines, planted in volcanic, clay, and loam soils as a mosaic of 20 vineyard blocks—including eight blocks and six different clones of Cabernet Sauvignon, as well as Merlot, Malbec, Cabernet Franc, Sauvignon Blanc, Zinfandel, and Tempranillo. With a predominantly northwest exposure, Attelas is a cool site in a cooler appellation, making it ideal for crafting a bright and alluring rosé.
Note: The vintage year for this product may differ from the one in the photo. The sold product is always of equal or higher value.