ABSINTHE Ordinaire Absinthe Reserve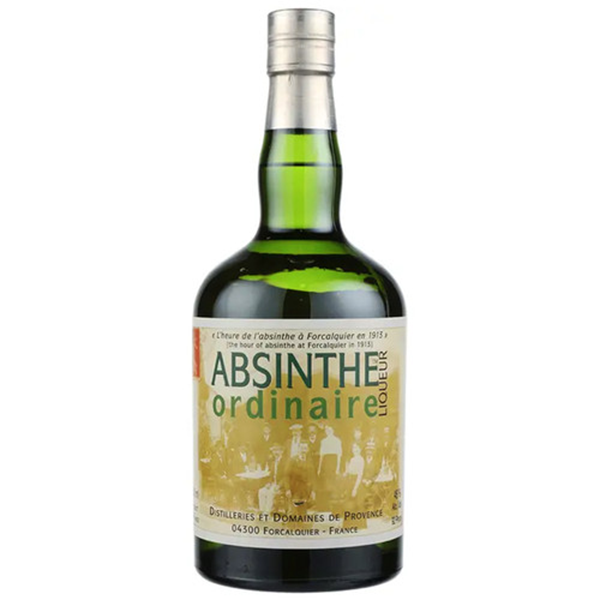 Absinthe Ordinaire recalls one of the original and most commercially successful Absinthe recipes during the glittering era of La Belle Époque Paris. Absinthe Ordinaire is handcrafted in rural southern France using only the highest quality distillation methods and ingredients.
Absinthe Ordinaire is made from natural, traditional Absinthe botanicals, not oils or essences, including a full measure of the legendary botanical Wormwood or Artemisia Absinthium. Some of the other botanicals that give Absinthe Ordinaire its unique and flavorful taste profile include Sweet Anise, Star Anise, Sweet Balm, Mugwort (rumored to stir human passions, perhaps the French touch!) and peppermint.
Bottle Size: 750mL
ABV: 46%