14 Hands Rose Bubbles (Unicorn can)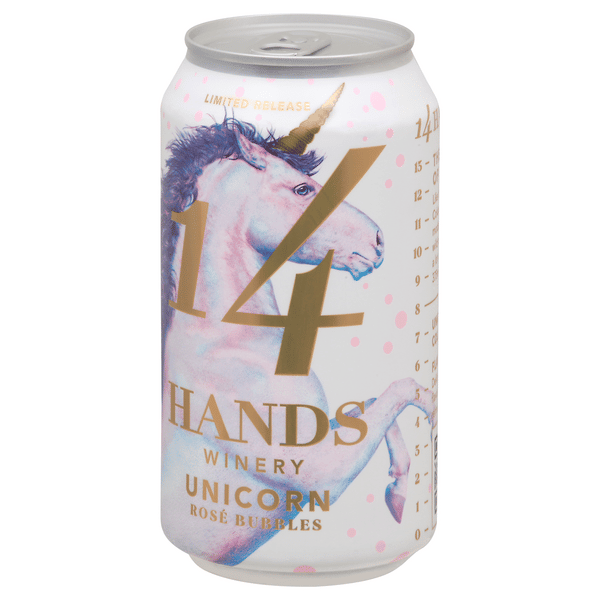 Pairs well with pool parties. The Measure of Great Wine. Like the untamed horses of the Columbia Valley that stand a modest 14 Hands in height, our wild and wonderful wine packs a lot of character into a mere 375 ml can. Unicorn Rose Bubbles Columbia valley. Flavor Profile: Delicate red fruit flavors meet a refreshingly crisp finish.
Note: The vintage year for this product may differ from the one in the photo. The sold product is always of equal or higher value.