14 Hands Chardonnay Columbia Valley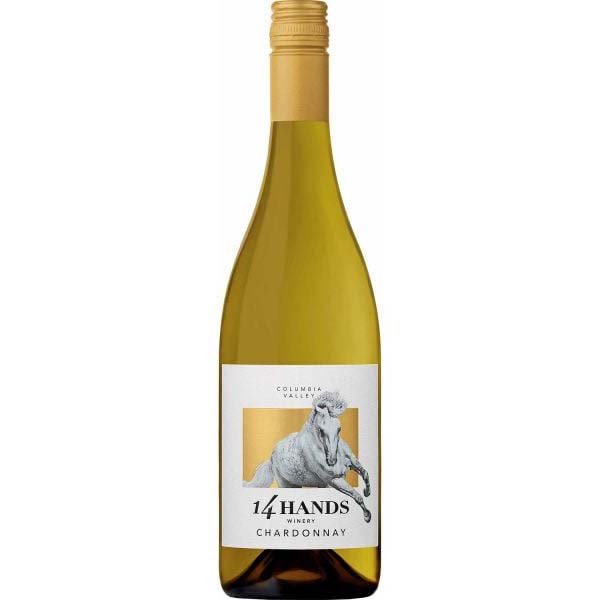 There's more than meets the eye when it comes to this Chardonnay from 14 Hands Winery. A bright twist of lime unfolds into a silky caramel and vanilla finish for an invigorating flavor profile that breaks all the rules. Although delicate, this wine exudes expressive flavors of Gala apple, citrus, and ripe pear. Create memories with this beautifully balanced, light-bodied Chardonnay from 14 Hands Winery. Add 14 Hands Chardonnay to your next dinner party. It pairs well with variety of light cream-based pastas, chicken parmesan, or browned butter honey garlic shrimp.
Chardonnay is blended with a small percentage of other aromatic white wine varieties
White wine pairs well with roast chicken or lemon pepper salmon
Grapes grown in the Columbia Valley region of Washington state
Minimal oak regiment for subtle influence
Note: The vintage year for this product may differ from the one in the photo. The sold product is always of equal or higher value.