10th Street Distillers Cut Peated American Single Malt Whiskey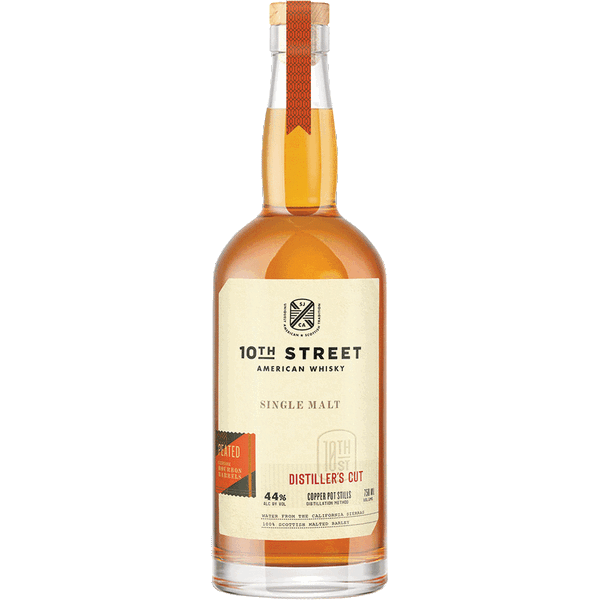 Distiller's Cut is a malt lover's dream. Gold Winner at Whiskies of the World.
Order from the Largest & Most Trusted Premium Spirits Marketplace! 
Featured in
ROLLING STONE
MEN'S JOURNAL
US WEEKLY
NOTICE: Many other small liquor store sites will end up cancelling your order due to the high demand, unavailability or inaccurate inventory counts. We have the ability to source from a large network of licensed retailers to insure in most cases your order is fulfilled.
Size: 750ML
Proof: 88 (44% ABV)
Origin: United States
Distillery: 10th Street Distillery