ANTINORI Pinot Nero Della Sala '18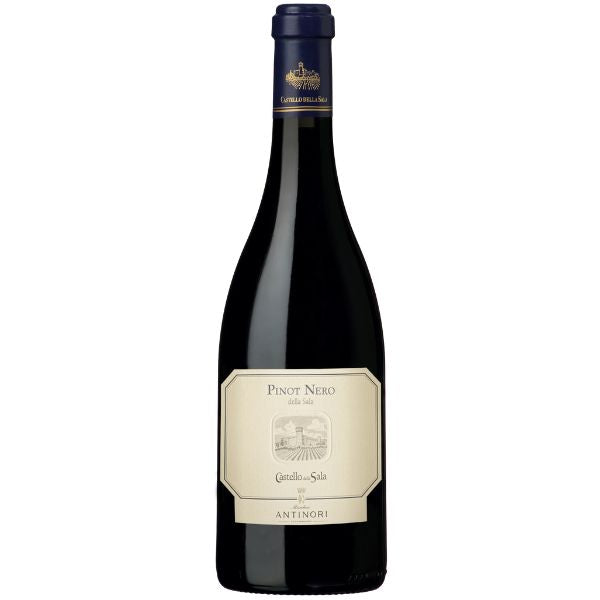 The Pinot Nero from the Castello della Sala dei Marchesi Antinori estate is a red wine produced from 100% Pinot Noir grapes. A multifaceted and complex wine, a symbol of the refinement and elegance of the cellar.
Tasting notes
The Pinot Nero Castello della Sala is ruby red in color with good brightness. Its scent opens up to fruity flavors of cherry, currant, raspberry and berries, which combine with a floral bouquet with a spicy background. The body is of medium softness and savory minerality. The finish is persistent with tones of aromatic herbs and earthy sensations.