Old Fashioned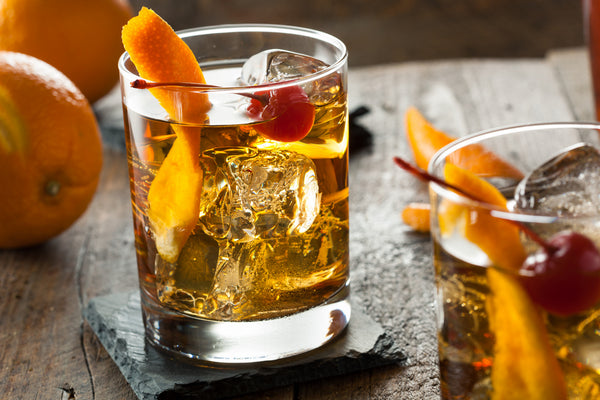 Buffalo Trace and ice and everything nice! The perfect ingredients for a classic old fashioned cocktail. 
Ingredients
2 parts Buffalo Trace Kentucky Straight Bourbon
2 teaspoons Demerara syrup* (can be replaced with simple syrup)
3 dashes Angostura® bitters
Orange peel
*Demerara Syrup:
    2 parts Demerara or Turbinado sugar
    1 part water
Method
1. Combine all ingredients in a mixing glass with ice.
2. Stir until well chilled.
3. Strain into a rocks glass over fresh ice.
4. Garnish with an orange peel, and to top it off, a chilled cherry. 
---